Editorial Team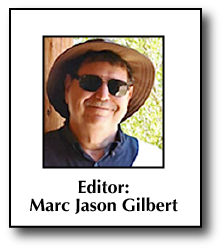 Marc Jason Gilbert is a past President of the World History Association. He received a Ph.D. in history from UCLA and for many years thereafter was a Professor of History and co-Director of faculty programs in South and Southeast Asia in the University System of Georgia. Since 2006, he has been the holder of the National Endowment for the Humanities-supported Endowed Chair in World History at Hawai'i Pacific University. Since 2008, he has been the editor of this journal. He has conducted numerous workshops on researching and teaching world history from Europe to Vietnam. He has written widely on the place of Asia in world history with particular reference to South and Southeast Asia. Recent books include South Asia in World History(2017), Cross-Cultural Encounters in Modern World History, with Jon Davidann (2nd edition, 2019) and World Civilizations: The Global Experience, with Peter N. Stearns, Michael Adas and Stuart Schwartz, now approaching its 8th edition. He can be reached at mgilbert@hpu.edu and hallgilbert@earthlink.net.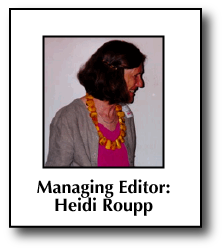 Heidi Roupp is Managing Editor of World History Connected. Heidi taught world history in the Aspen Public Schools for 20 years. She has received Fulbright and Woodrow Wilson fellowships, and the first recipient of the American Historical Association's Beveridge Teaching Prize. During her tenure as president of the World History Association (1998-2000), she organized a nation-wide program of world history institutes for educators preparing to teach world history which was made possible with funding from the National Endowment for the Humanities and the College Board. She is author of Teaching World History (1997), and co-author of Barron's SAT II World History. She is currently executive director of World History Connected, Inc., the parent of this journal. She can be reached at Heidiroupp@aol.com.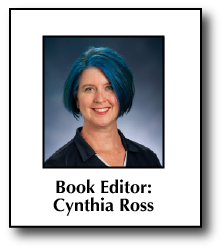 Cynthia Ross is the Book Review Editor for World History Connected and an Assistant Professor of History at Texas A&M University - Commerce near Dallas, Texas. She earned her doctoral degree from Washington State University in 2011, with research specializations in World History, War and Society, Environmental History, Food History, and American Empire. She has experience teaching World History, U.S. History from a global perspective, historiography and theory, and courses in her specializations to diverse student populations including undergraduate, graduate, dual credit, and first generation university students. She holds numerous research awards including the Global Human Rights Fellowship and is a Global Fellow at her university. She is an actively engaged member of the World History Association Executive Council, the Program Chair for the WHA Annual Conference, the Organizer for the World History Association of Texas Annual Conference – North Texas, and a tireless advocate of world history as both a teaching and a research field. Her most recent publication is "Ecological Imperialism in an Occupied Landscape: Tangantangan and the Tropical Forest." World History Connected, Vol. 18, No. 2 (June/July 2021) with other publications in World History Connected, World History Bulletin, numerous book reviews, and a chapter in a forthcoming edited collection on World War I. Her current projects include a monograph on botany and American imperialism in the Pacific, with smaller works on teaching world history to rural populations, a food history of the Spanish-American War, and an environmental history of Texas wine. She can be reached at cynthia.ross@tamuc.edu.