A Deconstructive Approach to Class Meetings: Managing Conflict and Building Learning Communities
Maria Kecskemeti

Department of Human Development and Counselling, Faculty of Education, University of Waikato

Kathleen Kaveney

Deputy Principal, Aotea College

Sheridan Gray

Doctoral Student University of Waikato and previous Year 13 Dean at Aotea College

Wendy Drewery

Associate Professor in the Department of Human Development and Counselling, Faculty of Education, University of Waikato
Keywords:
circle conversations, deconstruction, classroom management, conflict resolution, restorative practice
Abstract
When the quality of teacher-student and student-student relationships is undermined by conflicts, classrooms can become unwelcoming environments that are not conducive to teaching and learning. Circle conversations are widely utilized in response to such conflicts as well as for academic and community-building purposes. In this article, we introduce a form of circle conversation, which we have termed âdeconstructive class meetingâ. We developed this specific meeting format in a New Zealand secondary school drawing on local, indigenous processes of community conversation, discourse theory and narrative therapy. The structure of our meeting is deliberately designed to support the simultaneous achievement of two, seemingly contradictory objectives: conflict resolution and community building. We argue that when teachers and students collaboratively examine the power of ideas or discourses of learning not only alternatives to problematic practices become available, but learning communities and relationships are strengthened also.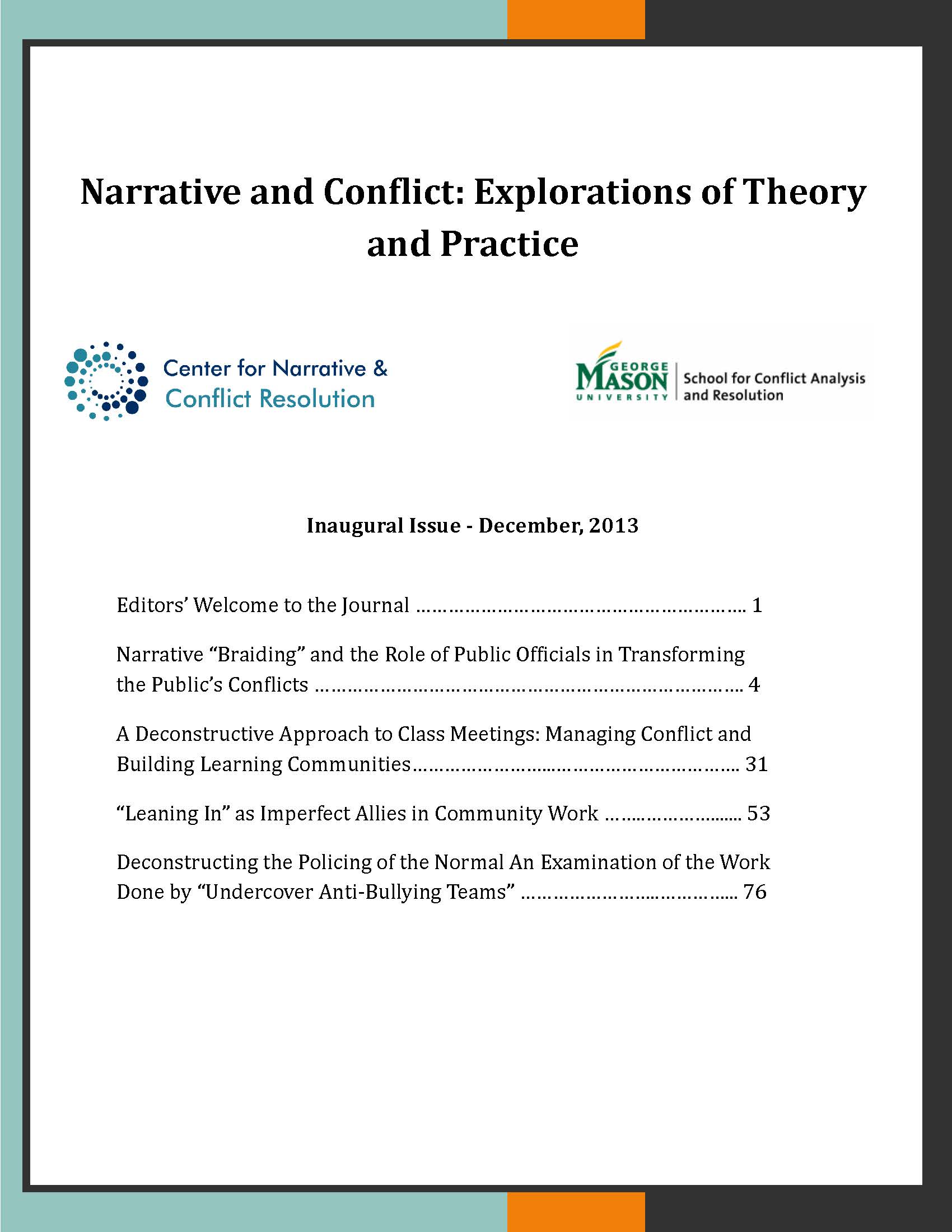 Copyright (c) 2013 Maria Kecskemeti, Kathleen Kaveney, Sheridan Gray, Wendy Drewery
This work is licensed under a Creative Commons Attribution 4.0 International License.